Fewer female characters/roles in entertainment media
<> Research shows that in movies for families/children, boys are a majority of the main characters and narrators. ["Where the Girls Aren't: Gender Disparity Saturates G-Rated Films"go to "Research"; research by SeeJane.org and the Annenburg School of Communication 2006.]
<> According to data from the Screen Actors Guild in 2000, men had about twice as many roles as women in SAG contract movies and TV, and women actors had the opportunities to work only half the amount of days compared to male actors.
<> A 2001 study of video games showed that females account for only 16% of the characters, and protagonists are most often male. (Fair Play? Violence, Gender and Race in Videogames, ChildrenNow, 2001)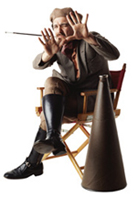 Women behind the scenes in media production and media company leadership; fewer opportunities/jobs for female mediamakers in top media
<> For the top 100 movies of 2000, only 7% were directed by women. (However, women are a substantial number of graduates of nationally recognized filmmaking programs.) For the same year, women comprised only 2% of cinematographers, 13% writers, and 17% executive producers. (Research by Martha Lauzen, Ph.D., San Diego State University, 2001.)
<> Studies show that when films and television programs employ at least one woman in a powerful, behind-the-scenes position, the number of women employed in on-screen roles increases. (Lauzen, see above.)
<> Interviews with prominent female actors, including Rosie Perez, Kirsten Dunst, and Sarah Jessica Parker indicate that sexuality and nudity are often treated more realisitcally and handled more sensitively in films with female directors (The Pressure to Take It Off, New York Times Magazine, 6/26/00).

<> Data from the Directors Guild of America from 1999 shows female film directors worked 7.4% of total days worked by all Guild directors. This number fell from 1998, when it was 8.5%. The DGA collects no data on how much work was available to African American, Latina, Native American, Asian American, or other minority women.

<> A survey by the International Women's Media Foundation found that most female journalists (98%) felt they faced obstacles that their male colleagues didn't, such as discrimination in receiving career-enhancing assignments, and discrimination in promotion. Respondents in previous surveys also noted inequality in pay among men and women journalists with similar experience. (Leading in a Different Voice and Women in the Media, Facing Obstacles, Changing Attitudes, International Women's Media Foundation, 2000, and 1996.)
<> According to a study released in 2001, in the most powerful media companies, women hold about 10% of executive positions. But when it comes to the highest "clout" positions in the media sector like Chair, CEO, President, COO, Senior Executive VP, or Executive VP, women hold roughly 3% of those positions. Women represent approximately 12% members of corporate boards in media companies. (There's some irony in the fact that media companies are often trying to figure out how to market more effectively and aggressively to female consumers, while staffing at the highest creative levels remains disproportionately male.) (Annenberg Public Policy Center, 2001. The most recent Annenberg report, from December 2003, is entitled:"The Glass Ceiling Persists: 3rd Annual APPC Report on Women Leaders in Communications Companies."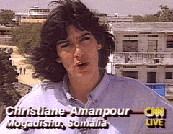 Bias in news coverage
<> A 1998 study showed that major network news featured women as expert commentators in their fields 13% of the time, using male experts 87% of the time (Women, Men and Media, 1998, cited by the Media Report to Women). A separate study in 2001 showed the ratio of men to women commentators and guests on high-profile, high-influence Sunday morning news shows as 9:1 (and the number of women dropped sharply post-9/11). (Who's Talking; An Analysis of Sunday Morning Talk Shows, The White House Project, 2001.)

<> Women with a counter-progressive agenda are featured more often in prominent news media than women advocating a progressive agenda for women (contrary to recent accusations made in some current bestselling books). According toFAIR (Fairness and Accuracy in Reporting), in 1995, the New York Times published six opinion pieces from writers from the Independent Women's Forum, a conservative `anti-feminist' non-profit women's organization with roughly 600 members; The Wall Street Journal published five pieces from IWF writers, and the Washington Post, 3. In that year, those papers published no commentary from anyone from the progressive National Organization for Women (half million members) or the Feminist Majority Foundation (60,000+members.) (Pro-Feminist Media Bias? Show Me The Women, Caryl Rivers, 2/20/02, WomensEnews.org)
<> News coverage of female political candidates and leaders often prioritizes their personal lives and their appearances in ways not applied to men. (The White House Project: Style Over Substance, 2000) and Framing Gender on the Campaign Trail (1999).)
Media Coverage of Womens Sports
<> A 1999 study of one regional newspaper (Indianapolis Star) and one national newspaper (New York Times) showed that women athletes received just 6.7 % of the sports coverage in the Times, and 8.6% in the Star. (However, women's athletics at the high school, college, and pro levels have increased dramatically especially in the 1990's, to the point where 40% of athletes at high school, college and Olympic levels are female.) (Women Sports Foundation,Media Spotlight, article and research by Judith Jenkins George, DePauw University)

<> A study of TV coverage of female athletes and sports showed they received 8.7% of coverage in 1999, a minimal increase from 5% in 1989 (Amateur Athletic Foundation of Los Angeles, 2000).